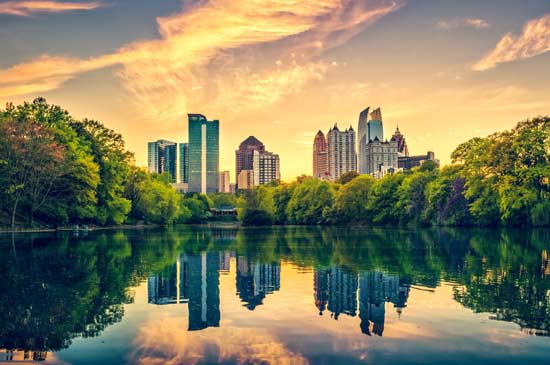 Welcome Home
If you are looking to buy or sell real estate, it's best to be well informed and work with a professional who has the experience you need.
Atlanta is among the nation's fastest-growing metro areas, the Georgia capital is attracting newcomers from around the country, and people are looking to this part of the country for culture and commerce like never before. If you learn about everything Atlanta has to offer, it's easy to see why. Atlanta features award-winning restaurants and chefs, iconic locales that rival any across the country – including the Tony Award-winning Alliance Theatre, the CNN Center and the Western hemisphere's largest indoor aquarium.
Although a sprawling, constantly developing area may mean construction sites at every turn, a dense tree canopy covers any unsightliness, and prompts Atlanta's reputation as the "city in a forest." The Chattahoochee River that traverses the metro area, and Stone Mountain, the world's largest chunk of exposed granite, located just northeast of the city proper, also offer a quick escape from any urban anxiety. And there's still a sense of that Southern charm that pervades the dynamic metropolis.
The sweet tea abounds and it's common to hear "y'all" in casual conversation, so yes, Atlanta has that so-called Southern charm.